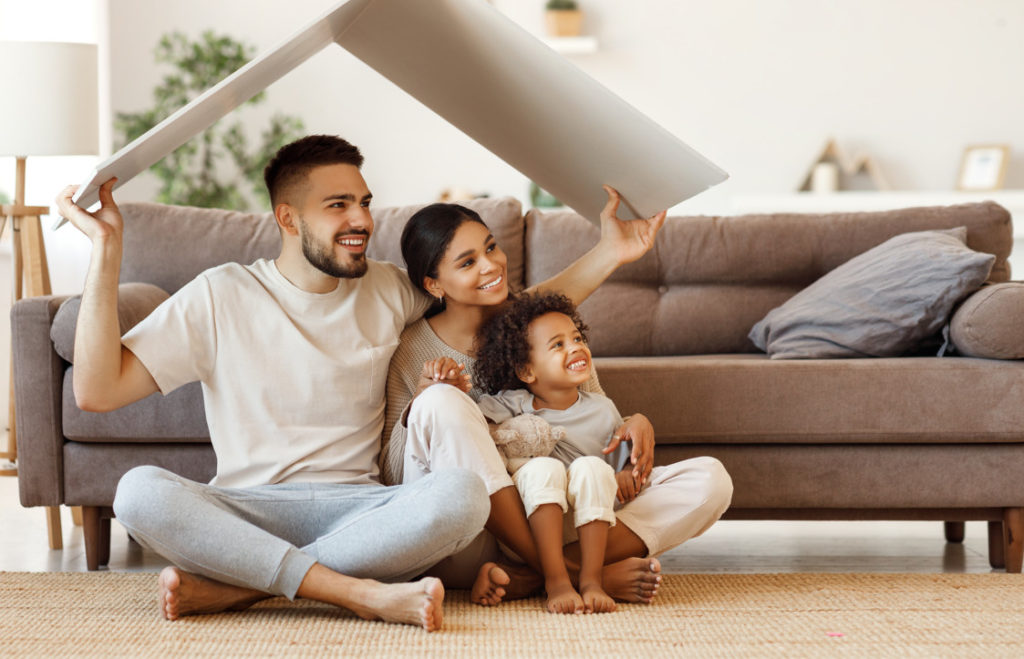 When it comes to insurance, whether it's home insurance, auto insurance, life insurance, or health insurance, things are more complicated than they seem. Without someone to point out the right direction, you won't know what your options are, let alone choose a good one for you. This is where JEMO Insurance can help. Our firm specializes in insurances of all types, and if you're in the market for an insurance service, we're ready to assist!
Life Insurance
Life insurance is easy to understand. You pay monthly premiums in exchange for the guarantee that, should you die, your beneficiaries will receive a sum of money. This "death benefit" is meant to help those you leave behind. But there are many types of life insurance out there and they're all different. The main ones are:
Whole life insurance – Also known as traditional life insurance, it provides a death benefit to your beneficiaries in the case of your death. There's also a savings component that interest applies at a fixed rate. You pay fixed premiums for whole life insurance;
Universal life insurance – This type of life insurance has flexible premiums and lets you borrow cash value from the insurance while you're still alive; This is perfect if you're not sure you can pay the same amount every year;
Variable life insurance – This type of life insurance policy is riskier but has more tax advantages and it also has an investment component to it. The premiums to pay are invested in several sub-accounts (like mutual funds). Depending on the performance of those sub-accounts, you get more money.
JEMO Insurance offers a wide variety of life insurance options for you to choose from. We'll help you understand the benefits and cons of various life insurance options, and help you choose the one best for you. Many make the mistake of denying the assistance of a life insurance agent when choosing a life insurance policy. There are many confusing things about these policies, and we can help you understand them!
Auto Insurance
Your car needs to be insured, too. If you get in an accident and your car is damaged, you'll have to cover the repair fees yourself. But with an auto insurance policy, your out-of-pocket expenses are zero. The insurance company takes care of the repair fees, even if the accident is your fault. You'll have to pay the repair fees for the other person, too, but still, it's better than shouldering the expenses yourself.
JEMO Insurance has some of the best auto insurance experts in Miami working here. We can point you in the right direction, toward an inexpensive and performative auto insurance policy. We can also explain anything you don't understand about auto insurance policies. Usually, insurance companies aren't very explicit about their products, which is also why many clients end up acquiring the wrong policies.
Without an auto insurance agent to help you, it could spell trouble. Insurance companies don't care about your best interest and may recommend an expensive but under-performant policy without too much thought. This is where many people start thinking that insurance policies are nothing but a scam. That's not true. It's just that you need someone to explain the inner workings of auto insurance policies!
Homeowner Insurance
Nothing is more important than the safety of your family and the security of your home. This is where a homeowner's insurance policy becomes essential. It protects your home against unexpected events that could damage the property. Think of flooding or a wildfire affecting your home, or mold taking control of your attic and making the home inhospitable for your children. These things happen more often than we care to admit.
Homeowner's insurance policies offer coverage for these kinds of events. If and when they happen, the insurance policy will offer money for the repair expenses. There are several types of insurance policies, depending on the perils they cover:
Fire damage
Water damage
Hurricane damage
Theft and vandalism damage
Mold damage
Wind damage
Business interruption damage
Hail damage
If you're wondering what home insurance to get for your home, JEMO Insurance is your best friend. We're not only licensed to provide you with these insurances but we can help you make a good decision. First and foremost, we want you to understand why you need home insurance. Then, we'll give you a thorough assessment of your property. If it's vulnerable to any unexpected event that an insurance policy can cover, you'll know!
Obamacare Enrollment Center
Obamacare is, by far, one of the best things that have happened to the American health system in the last two decades. But even now, many don't understand how to access its services. If you're not sure what Obamacare even is and what it offers, you're in the right place. JEMO Insurance has many Obamacare enrollment agents ready to help you understand Obamacare.
In short, the program offers affordable healthcare services to all Americans with financial difficulties. This includes disabilities, low-paid jobs, unemployment, and so on. However, enrolling in the Obamacare program is notoriously difficult not because the requirements are high. But rather because the process is confusing and there's a lot of bureaucracy.
Thankfully, JEMO Insurance can help you enroll in Obamacare right now. Our Obamacare specialists know the requirements for enrollment and they'll take care of all the paperwork for you. We'll also explain what the program involves, why it's to your advantage, and what you must do to enroll in it.
There are multiple steps during the enrollment procedure, such as filling out the application, undergoing medical tests, a financial backup check, and more. These won't pose a problem because we'll be with you for the duration of the enrollment procedure. If you have any questions or issues, ask us and we'll take care of it!
Contact Us Today
JEMO Insurance offers some of the most comprehensive insurance services in Miami. If you'd like a homeowner's insurance, auto insurance, or life insurance policy, contact us and we'll help you! If you want to enroll in the Obamacare program, schedule an appointment with us and we'll tell you what to do, step by step.
Don't hesitate to ask for help if you need it. JEMO Insurance is always here for you!